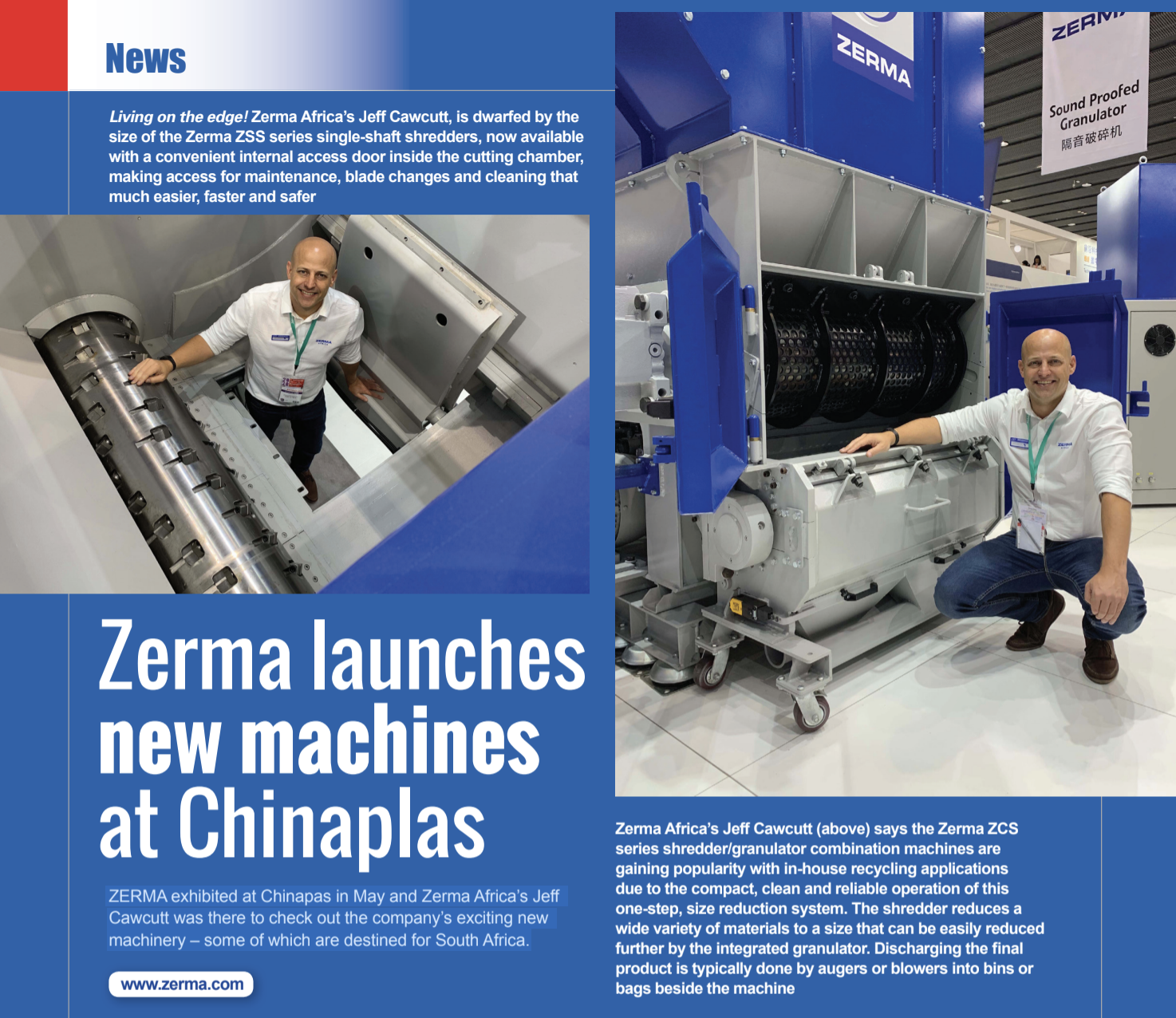 ZERMA exhibited at Chinapas in May and Zerma Africa's Jeff Cawcutt was there to check out the company's exciting new machinery – some of which are destined for South Africa.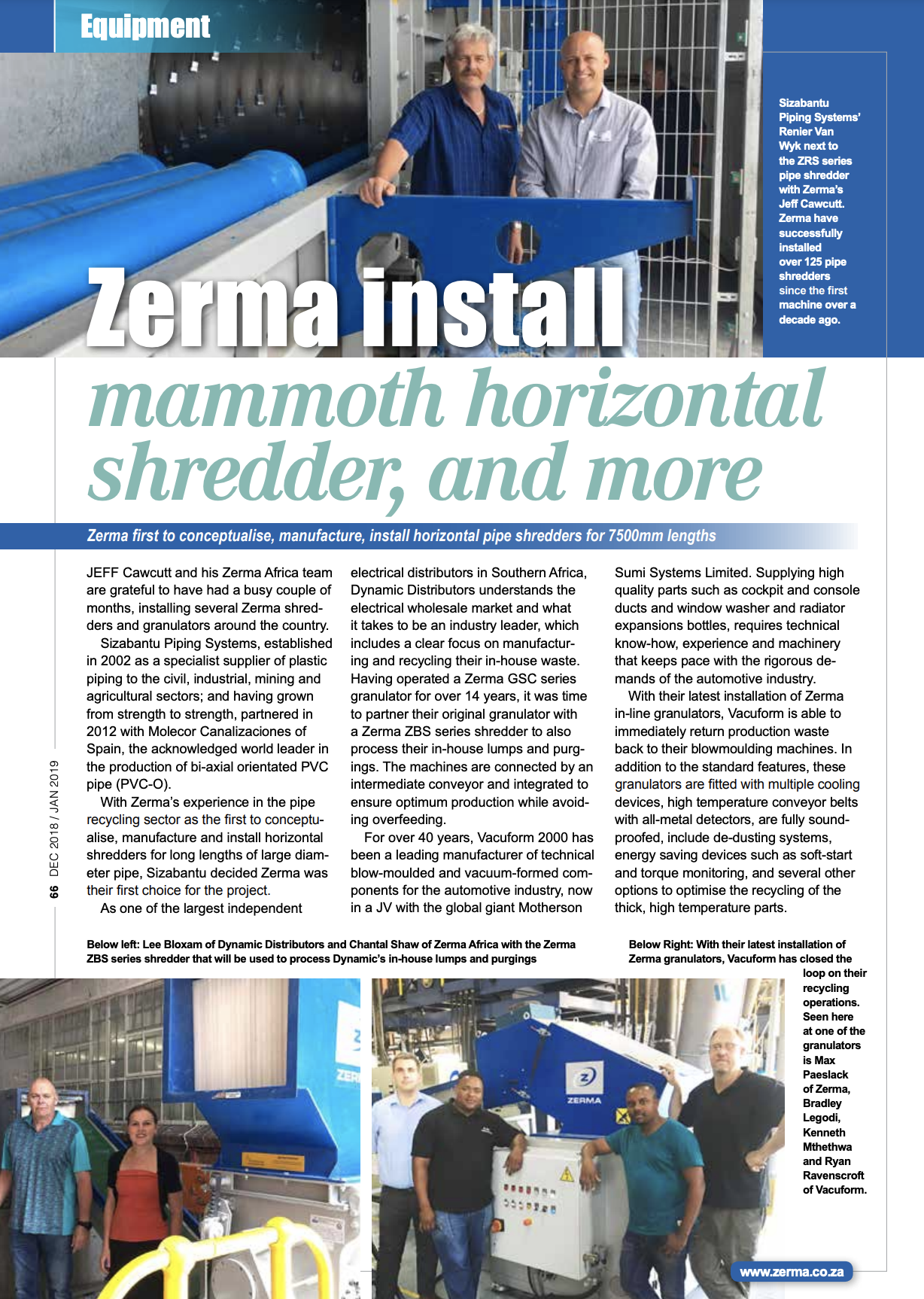 JEFF Cawcutt and his Zerma Africa team are grateful to have had a busy couple of months, installing several Zerma shredders and granulators around the country. Sizabantu Piping Systems, established in 2002 as a specialist supplier of plastic piping to the civil, industrial, mining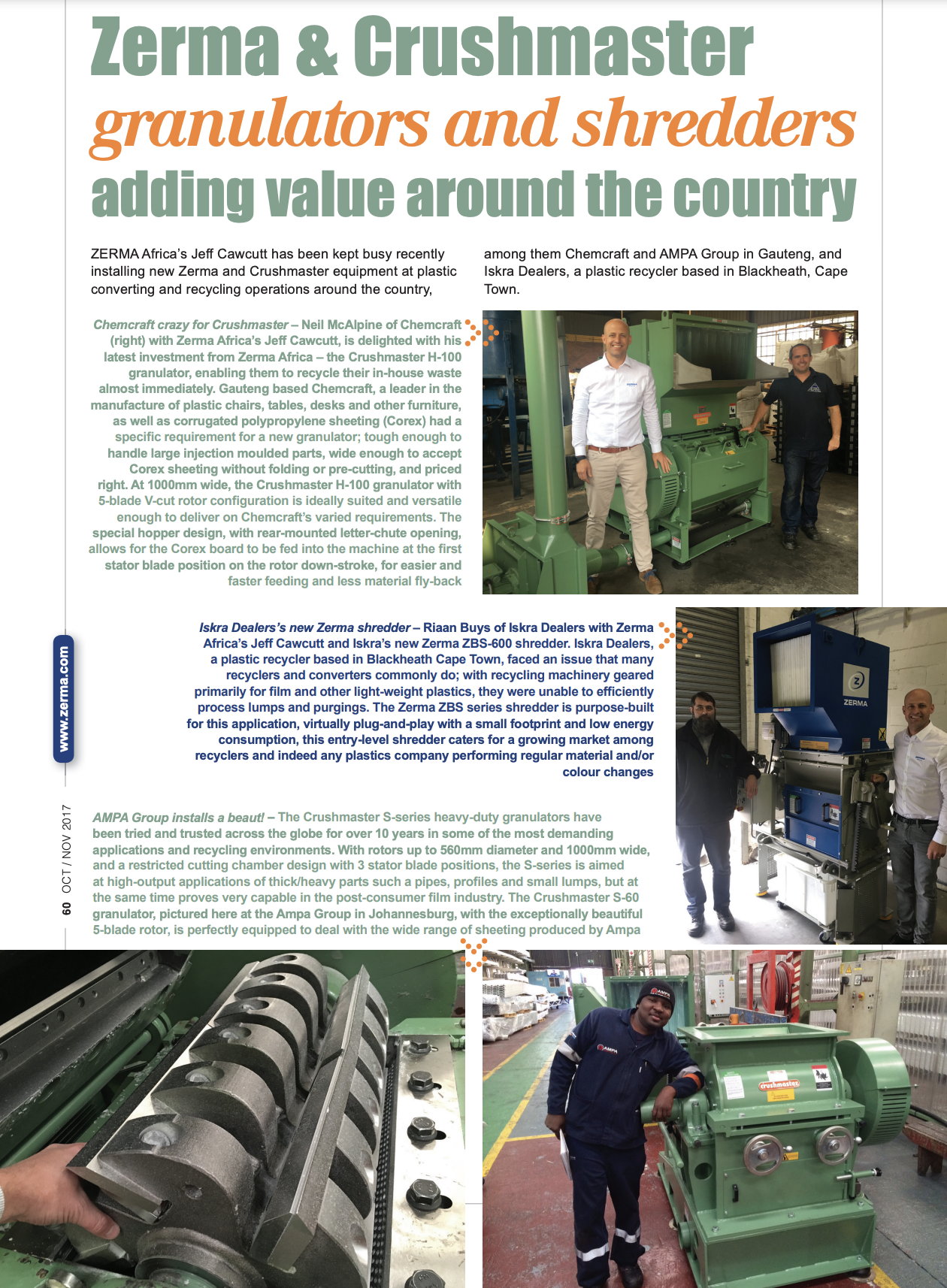 ZERMA Africa's Jeff Cawcutt has been kept busy recently installing new Zerma and Crushmaster equipment at plastic converting and recycling operations around the country, among them Chemcraft and AMPA Group in Gauteng, and Iskra Dealers, a plastic recycler based in Blackheath, Cape Town.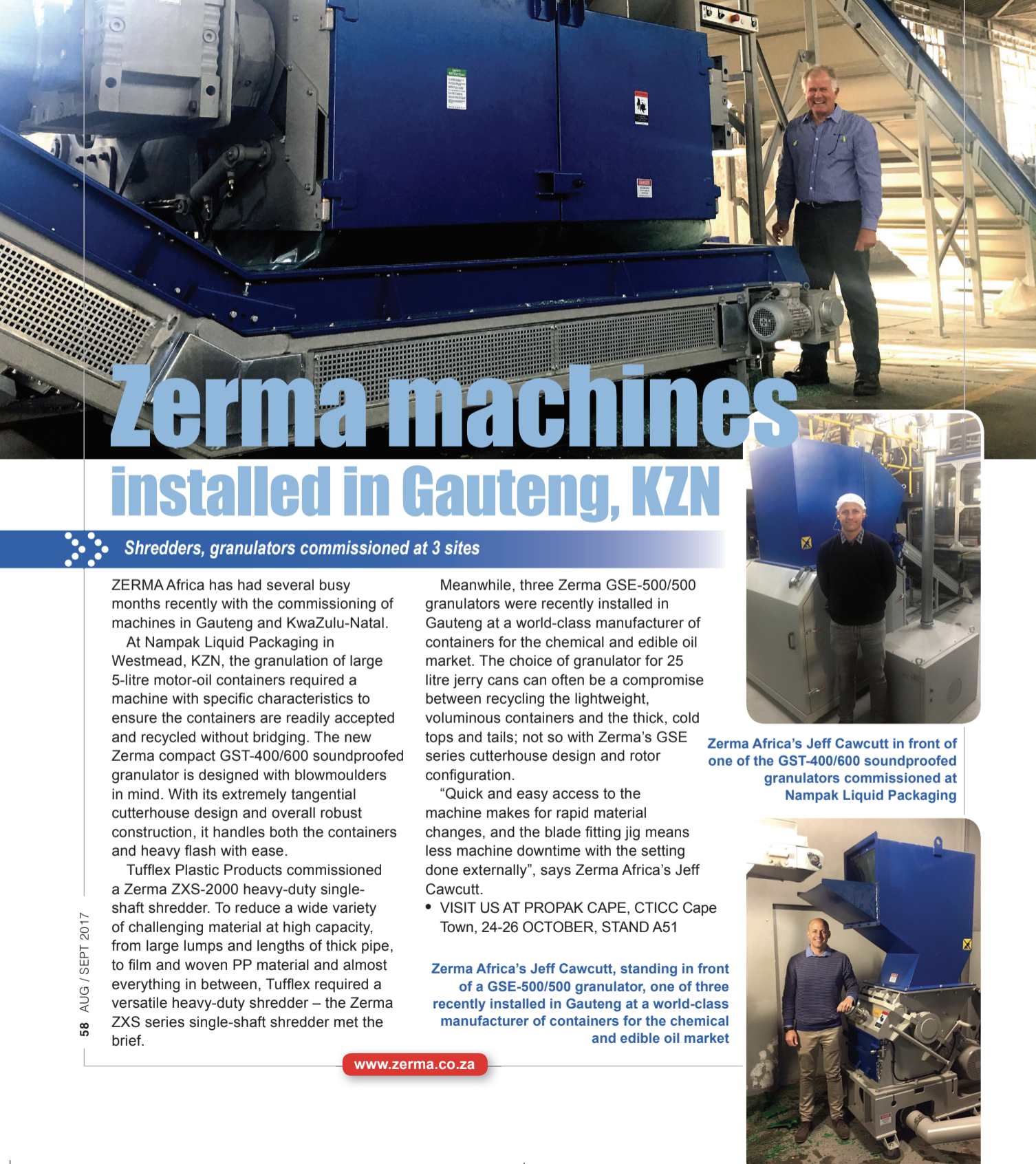 ZERMA Africa has had several busy months recently with the commissioning of machines in Gauteng and KwaZulu-Natal. At Nampak Liquid Packaging in Westmead, KZN, the granulation of large 5-litre motor-oil containers required a machine with specifi c characteristics to ensure the containers are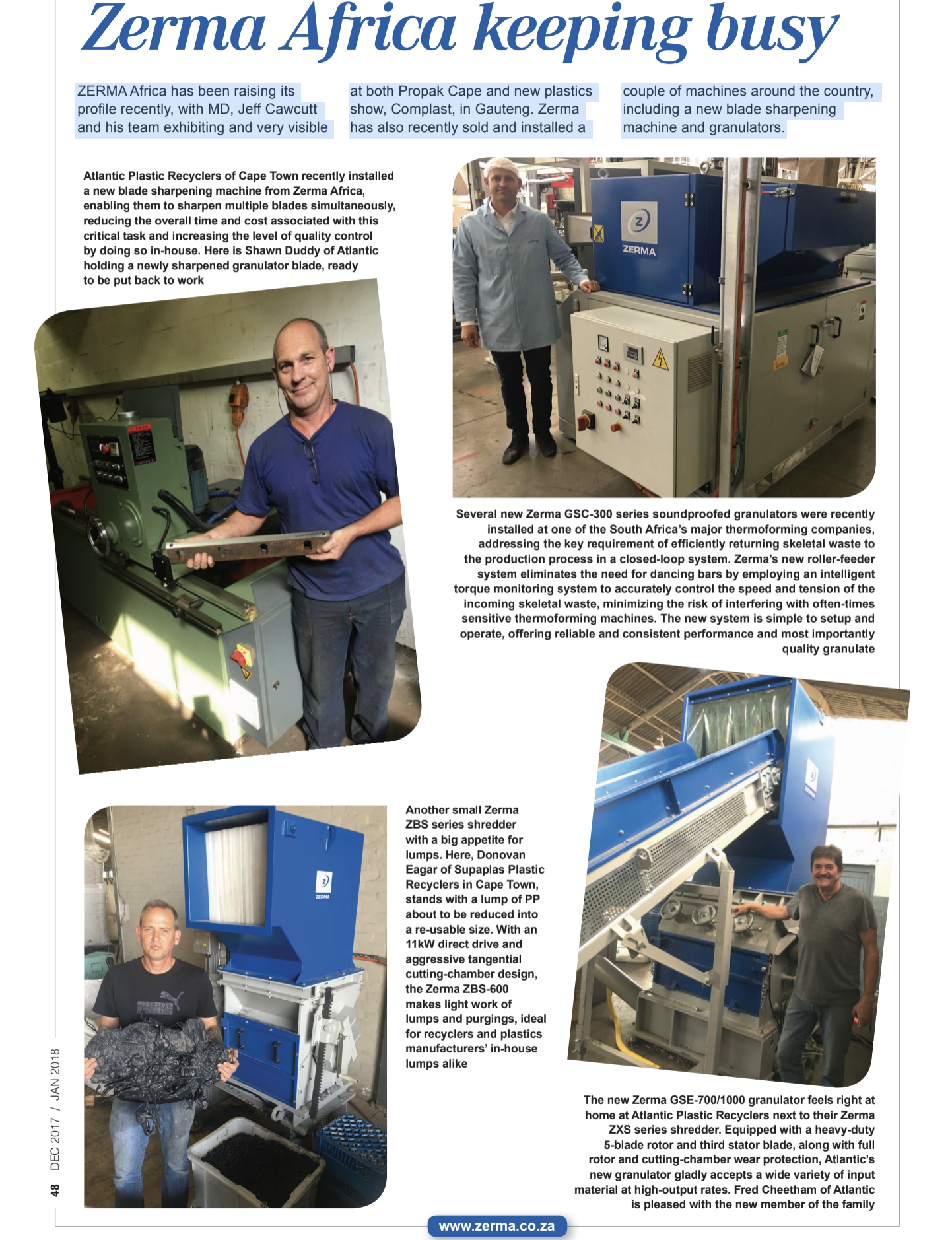 ZERMA Africa has been raising its profi le recently, with MD, Jeff Cawcutt and his team exhibiting and very visible at both Propak Cape and new plastics show, Complast, in Gauteng. Zerma has also recently sold and installed a couple of machines around the
https://www.youtube.com/watch?v=oemm_1HTomY
https://www.youtube.com/watch?v=u1ToHJuQ8-A
https://www.youtube.com/watch?v=Qounb5iP7H4